Warning: Attempt to read property "post_content" on null in /customers/d/4/2/carnemalm.se/httpd.www/wp-content/plugins/supreme-modules-pro-for-divi/includes/modules/MasonryGallery/MasonryGallery.php on line 374 Warning: Trying to access array offset on value of type bool in /customers/d/4/2/carnemalm.se/httpd.www/wp-content/plugins/supreme-modules-pro-for-divi/includes/modules/MasonryGallery/MasonryGallery.php on line 378 Warning: Trying to access array offset on value of type bool in /customers/d/4/2/carnemalm.se/httpd.www/wp-content/plugins/supreme-modules-pro-for-divi/includes/modules/MasonryGallery/MasonryGallery.php on line 425 Warning: Attempt to read property "post_content" on null in /customers/d/4/2/carnemalm.se/httpd.www/wp-content/plugins/supreme-modules-pro-for-divi/includes/modules/MasonryGallery/MasonryGallery.php on line 374 Warning: Trying to access array offset on value of type bool in /customers/d/4/2/carnemalm.se/httpd.www/wp-content/plugins/supreme-modules-pro-for-divi/includes/modules/MasonryGallery/MasonryGallery.php on line 378 Warning: Trying to access array offset on value of type bool in /customers/d/4/2/carnemalm.se/httpd.www/wp-content/plugins/supreme-modules-pro-for-divi/includes/modules/MasonryGallery/MasonryGallery.php on line 425 Warning: Attempt to read property "post_content" on null in /customers/d/4/2/carnemalm.se/httpd.www/wp-content/plugins/supreme-modules-pro-for-divi/includes/modules/MasonryGallery/MasonryGallery.php on line 374 Warning: Trying to access array offset on value of type bool in /customers/d/4/2/carnemalm.se/httpd.www/wp-content/plugins/supreme-modules-pro-for-divi/includes/modules/MasonryGallery/MasonryGallery.php on line 378 Warning: Trying to access array offset on value of type bool in /customers/d/4/2/carnemalm.se/httpd.www/wp-content/plugins/supreme-modules-pro-for-divi/includes/modules/MasonryGallery/MasonryGallery.php on line 425 Warning: Attempt to read property "post_content" on null in /customers/d/4/2/carnemalm.se/httpd.www/wp-content/plugins/supreme-modules-pro-for-divi/includes/modules/MasonryGallery/MasonryGallery.php on line 374 Warning: Trying to access array offset on value of type bool in /customers/d/4/2/carnemalm.se/httpd.www/wp-content/plugins/supreme-modules-pro-for-divi/includes/modules/MasonryGallery/MasonryGallery.php on line 378 Warning: Trying to access array offset on value of type bool in /customers/d/4/2/carnemalm.se/httpd.www/wp-content/plugins/supreme-modules-pro-for-divi/includes/modules/MasonryGallery/MasonryGallery.php on line 425 Warning: Attempt to read property "post_content" on null in /customers/d/4/2/carnemalm.se/httpd.www/wp-content/plugins/supreme-modules-pro-for-divi/includes/modules/MasonryGallery/MasonryGallery.php on line 374 Warning: Trying to access array offset on value of type bool in /customers/d/4/2/carnemalm.se/httpd.www/wp-content/plugins/supreme-modules-pro-for-divi/includes/modules/MasonryGallery/MasonryGallery.php on line 378 Warning: Trying to access array offset on value of type bool in /customers/d/4/2/carnemalm.se/httpd.www/wp-content/plugins/supreme-modules-pro-for-divi/includes/modules/MasonryGallery/MasonryGallery.php on line 425 Warning: Attempt to read property "post_content" on null in /customers/d/4/2/carnemalm.se/httpd.www/wp-content/plugins/supreme-modules-pro-for-divi/includes/modules/MasonryGallery/MasonryGallery.php on line 374 Warning: Trying to access array offset on value of type bool in /customers/d/4/2/carnemalm.se/httpd.www/wp-content/plugins/supreme-modules-pro-for-divi/includes/modules/MasonryGallery/MasonryGallery.php on line 378 Warning: Trying to access array offset on value of type bool in /customers/d/4/2/carnemalm.se/httpd.www/wp-content/plugins/supreme-modules-pro-for-divi/includes/modules/MasonryGallery/MasonryGallery.php on line 425 Warning: Attempt to read property "post_content" on null in /customers/d/4/2/carnemalm.se/httpd.www/wp-content/plugins/supreme-modules-pro-for-divi/includes/modules/MasonryGallery/MasonryGallery.php on line 374 Warning: Trying to access array offset on value of type bool in /customers/d/4/2/carnemalm.se/httpd.www/wp-content/plugins/supreme-modules-pro-for-divi/includes/modules/MasonryGallery/MasonryGallery.php on line 378 Warning: Trying to access array offset on value of type bool in /customers/d/4/2/carnemalm.se/httpd.www/wp-content/plugins/supreme-modules-pro-for-divi/includes/modules/MasonryGallery/MasonryGallery.php on line 425 Warning: Attempt to read property "post_content" on null in /customers/d/4/2/carnemalm.se/httpd.www/wp-content/plugins/supreme-modules-pro-for-divi/includes/modules/MasonryGallery/MasonryGallery.php on line 374 Warning: Trying to access array offset on value of type bool in /customers/d/4/2/carnemalm.se/httpd.www/wp-content/plugins/supreme-modules-pro-for-divi/includes/modules/MasonryGallery/MasonryGallery.php on line 378 Warning: Trying to access array offset on value of type bool in /customers/d/4/2/carnemalm.se/httpd.www/wp-content/plugins/supreme-modules-pro-for-divi/includes/modules/MasonryGallery/MasonryGallery.php on line 425 Warning: Attempt to read property "post_content" on null in /customers/d/4/2/carnemalm.se/httpd.www/wp-content/plugins/supreme-modules-pro-for-divi/includes/modules/MasonryGallery/MasonryGallery.php on line 374 Warning: Trying to access array offset on value of type bool in /customers/d/4/2/carnemalm.se/httpd.www/wp-content/plugins/supreme-modules-pro-for-divi/includes/modules/MasonryGallery/MasonryGallery.php on line 378 Warning: Trying to access array offset on value of type bool in /customers/d/4/2/carnemalm.se/httpd.www/wp-content/plugins/supreme-modules-pro-for-divi/includes/modules/MasonryGallery/MasonryGallery.php on line 425 Warning: Attempt to read property "post_content" on null in /customers/d/4/2/carnemalm.se/httpd.www/wp-content/plugins/supreme-modules-pro-for-divi/includes/modules/MasonryGallery/MasonryGallery.php on line 374 Warning: Trying to access array offset on value of type bool in /customers/d/4/2/carnemalm.se/httpd.www/wp-content/plugins/supreme-modules-pro-for-divi/includes/modules/MasonryGallery/MasonryGallery.php on line 378 Warning: Trying to access array offset on value of type bool in /customers/d/4/2/carnemalm.se/httpd.www/wp-content/plugins/supreme-modules-pro-for-divi/includes/modules/MasonryGallery/MasonryGallery.php on line 425 Warning: Attempt to read property "post_content" on null in /customers/d/4/2/carnemalm.se/httpd.www/wp-content/plugins/supreme-modules-pro-for-divi/includes/modules/MasonryGallery/MasonryGallery.php on line 374 Warning: Trying to access array offset on value of type bool in /customers/d/4/2/carnemalm.se/httpd.www/wp-content/plugins/supreme-modules-pro-for-divi/includes/modules/MasonryGallery/MasonryGallery.php on line 378 Warning: Trying to access array offset on value of type bool in /customers/d/4/2/carnemalm.se/httpd.www/wp-content/plugins/supreme-modules-pro-for-divi/includes/modules/MasonryGallery/MasonryGallery.php on line 425 Warning: Attempt to read property "post_content" on null in /customers/d/4/2/carnemalm.se/httpd.www/wp-content/plugins/supreme-modules-pro-for-divi/includes/modules/MasonryGallery/MasonryGallery.php on line 374 Warning: Trying to access array offset on value of type bool in /customers/d/4/2/carnemalm.se/httpd.www/wp-content/plugins/supreme-modules-pro-for-divi/includes/modules/MasonryGallery/MasonryGallery.php on line 378 Warning: Trying to access array offset on value of type bool in /customers/d/4/2/carnemalm.se/httpd.www/wp-content/plugins/supreme-modules-pro-for-divi/includes/modules/MasonryGallery/MasonryGallery.php on line 425 Warning: Attempt to read property "post_content" on null in /customers/d/4/2/carnemalm.se/httpd.www/wp-content/plugins/supreme-modules-pro-for-divi/includes/modules/MasonryGallery/MasonryGallery.php on line 374 Warning: Trying to access array offset on value of type bool in /customers/d/4/2/carnemalm.se/httpd.www/wp-content/plugins/supreme-modules-pro-for-divi/includes/modules/MasonryGallery/MasonryGallery.php on line 378 Warning: Trying to access array offset on value of type bool in /customers/d/4/2/carnemalm.se/httpd.www/wp-content/plugins/supreme-modules-pro-for-divi/includes/modules/MasonryGallery/MasonryGallery.php on line 425 Warning: Attempt to read property "post_content" on null in /customers/d/4/2/carnemalm.se/httpd.www/wp-content/plugins/supreme-modules-pro-for-divi/includes/modules/MasonryGallery/MasonryGallery.php on line 374 Warning: Trying to access array offset on value of type bool in /customers/d/4/2/carnemalm.se/httpd.www/wp-content/plugins/supreme-modules-pro-for-divi/includes/modules/MasonryGallery/MasonryGallery.php on line 378 Warning: Trying to access array offset on value of type bool in /customers/d/4/2/carnemalm.se/httpd.www/wp-content/plugins/supreme-modules-pro-for-divi/includes/modules/MasonryGallery/MasonryGallery.php on line 425 Warning: Attempt to read property "post_content" on null in /customers/d/4/2/carnemalm.se/httpd.www/wp-content/plugins/supreme-modules-pro-for-divi/includes/modules/MasonryGallery/MasonryGallery.php on line 374 Warning: Trying to access array offset on value of type bool in /customers/d/4/2/carnemalm.se/httpd.www/wp-content/plugins/supreme-modules-pro-for-divi/includes/modules/MasonryGallery/MasonryGallery.php on line 378 Warning: Trying to access array offset on value of type bool in /customers/d/4/2/carnemalm.se/httpd.www/wp-content/plugins/supreme-modules-pro-for-divi/includes/modules/MasonryGallery/MasonryGallery.php on line 425 Warning: Attempt to read property "post_content" on null in /customers/d/4/2/carnemalm.se/httpd.www/wp-content/plugins/supreme-modules-pro-for-divi/includes/modules/MasonryGallery/MasonryGallery.php on line 374 Warning: Trying to access array offset on value of type bool in /customers/d/4/2/carnemalm.se/httpd.www/wp-content/plugins/supreme-modules-pro-for-divi/includes/modules/MasonryGallery/MasonryGallery.php on line 378 Warning: Trying to access array offset on value of type bool in /customers/d/4/2/carnemalm.se/httpd.www/wp-content/plugins/supreme-modules-pro-for-divi/includes/modules/MasonryGallery/MasonryGallery.php on line 425 Warning: Attempt to read property "post_content" on null in /customers/d/4/2/carnemalm.se/httpd.www/wp-content/plugins/supreme-modules-pro-for-divi/includes/modules/MasonryGallery/MasonryGallery.php on line 374 Warning: Trying to access array offset on value of type bool in /customers/d/4/2/carnemalm.se/httpd.www/wp-content/plugins/supreme-modules-pro-for-divi/includes/modules/MasonryGallery/MasonryGallery.php on line 378 Warning: Trying to access array offset on value of type bool in /customers/d/4/2/carnemalm.se/httpd.www/wp-content/plugins/supreme-modules-pro-for-divi/includes/modules/MasonryGallery/MasonryGallery.php on line 425 Warning: Attempt to read property "post_content" on null in /customers/d/4/2/carnemalm.se/httpd.www/wp-content/plugins/supreme-modules-pro-for-divi/includes/modules/MasonryGallery/MasonryGallery.php on line 374 Warning: Trying to access array offset on value of type bool in /customers/d/4/2/carnemalm.se/httpd.www/wp-content/plugins/supreme-modules-pro-for-divi/includes/modules/MasonryGallery/MasonryGallery.php on line 378 Warning: Trying to access array offset on value of type bool in /customers/d/4/2/carnemalm.se/httpd.www/wp-content/plugins/supreme-modules-pro-for-divi/includes/modules/MasonryGallery/MasonryGallery.php on line 425 Warning: Attempt to read property "post_content" on null in /customers/d/4/2/carnemalm.se/httpd.www/wp-content/plugins/supreme-modules-pro-for-divi/includes/modules/MasonryGallery/MasonryGallery.php on line 374 Warning: Trying to access array offset on value of type bool in /customers/d/4/2/carnemalm.se/httpd.www/wp-content/plugins/supreme-modules-pro-for-divi/includes/modules/MasonryGallery/MasonryGallery.php on line 378 Warning: Trying to access array offset on value of type bool in /customers/d/4/2/carnemalm.se/httpd.www/wp-content/plugins/supreme-modules-pro-for-divi/includes/modules/MasonryGallery/MasonryGallery.php on line 425 Warning: Attempt to read property "post_content" on null in /customers/d/4/2/carnemalm.se/httpd.www/wp-content/plugins/supreme-modules-pro-for-divi/includes/modules/MasonryGallery/MasonryGallery.php on line 374 Warning: Trying to access array offset on value of type bool in /customers/d/4/2/carnemalm.se/httpd.www/wp-content/plugins/supreme-modules-pro-for-divi/includes/modules/MasonryGallery/MasonryGallery.php on line 378 Warning: Trying to access array offset on value of type bool in /customers/d/4/2/carnemalm.se/httpd.www/wp-content/plugins/supreme-modules-pro-for-divi/includes/modules/MasonryGallery/MasonryGallery.php on line 425 Warning: Attempt to read property "post_content" on null in /customers/d/4/2/carnemalm.se/httpd.www/wp-content/plugins/supreme-modules-pro-for-divi/includes/modules/MasonryGallery/MasonryGallery.php on line 374 Warning: Trying to access array offset on value of type bool in /customers/d/4/2/carnemalm.se/httpd.www/wp-content/plugins/supreme-modules-pro-for-divi/includes/modules/MasonryGallery/MasonryGallery.php on line 378 Warning: Trying to access array offset on value of type bool in /customers/d/4/2/carnemalm.se/httpd.www/wp-content/plugins/supreme-modules-pro-for-divi/includes/modules/MasonryGallery/MasonryGallery.php on line 425 Warning: Attempt to read property "post_content" on null in /customers/d/4/2/carnemalm.se/httpd.www/wp-content/plugins/supreme-modules-pro-for-divi/includes/modules/MasonryGallery/MasonryGallery.php on line 374 Warning: Trying to access array offset on value of type bool in /customers/d/4/2/carnemalm.se/httpd.www/wp-content/plugins/supreme-modules-pro-for-divi/includes/modules/MasonryGallery/MasonryGallery.php on line 378 Warning: Trying to access array offset on value of type bool in /customers/d/4/2/carnemalm.se/httpd.www/wp-content/plugins/supreme-modules-pro-for-divi/includes/modules/MasonryGallery/MasonryGallery.php on line 425 Warning: Attempt to read property "post_content" on null in /customers/d/4/2/carnemalm.se/httpd.www/wp-content/plugins/supreme-modules-pro-for-divi/includes/modules/MasonryGallery/MasonryGallery.php on line 374 Warning: Trying to access array offset on value of type bool in /customers/d/4/2/carnemalm.se/httpd.www/wp-content/plugins/supreme-modules-pro-for-divi/includes/modules/MasonryGallery/MasonryGallery.php on line 378 Warning: Trying to access array offset on value of type bool in /customers/d/4/2/carnemalm.se/httpd.www/wp-content/plugins/supreme-modules-pro-for-divi/includes/modules/MasonryGallery/MasonryGallery.php on line 425 Warning: Attempt to read property "post_content" on null in /customers/d/4/2/carnemalm.se/httpd.www/wp-content/plugins/supreme-modules-pro-for-divi/includes/modules/MasonryGallery/MasonryGallery.php on line 374 Warning: Trying to access array offset on value of type bool in /customers/d/4/2/carnemalm.se/httpd.www/wp-content/plugins/supreme-modules-pro-for-divi/includes/modules/MasonryGallery/MasonryGallery.php on line 378 Warning: Trying to access array offset on value of type bool in /customers/d/4/2/carnemalm.se/httpd.www/wp-content/plugins/supreme-modules-pro-for-divi/includes/modules/MasonryGallery/MasonryGallery.php on line 425 Warning: Attempt to read property "post_content" on null in /customers/d/4/2/carnemalm.se/httpd.www/wp-content/plugins/supreme-modules-pro-for-divi/includes/modules/MasonryGallery/MasonryGallery.php on line 374 Warning: Trying to access array offset on value of type bool in /customers/d/4/2/carnemalm.se/httpd.www/wp-content/plugins/supreme-modules-pro-for-divi/includes/modules/MasonryGallery/MasonryGallery.php on line 378 Warning: Trying to access array offset on value of type bool in /customers/d/4/2/carnemalm.se/httpd.www/wp-content/plugins/supreme-modules-pro-for-divi/includes/modules/MasonryGallery/MasonryGallery.php on line 425 Warning: Attempt to read property "post_content" on null in /customers/d/4/2/carnemalm.se/httpd.www/wp-content/plugins/supreme-modules-pro-for-divi/includes/modules/MasonryGallery/MasonryGallery.php on line 374 Warning: Trying to access array offset on value of type bool in /customers/d/4/2/carnemalm.se/httpd.www/wp-content/plugins/supreme-modules-pro-for-divi/includes/modules/MasonryGallery/MasonryGallery.php on line 378 Warning: Trying to access array offset on value of type bool in /customers/d/4/2/carnemalm.se/httpd.www/wp-content/plugins/supreme-modules-pro-for-divi/includes/modules/MasonryGallery/MasonryGallery.php on line 425 Warning: Attempt to read property "post_content" on null in /customers/d/4/2/carnemalm.se/httpd.www/wp-content/plugins/supreme-modules-pro-for-divi/includes/modules/MasonryGallery/MasonryGallery.php on line 374 Warning: Trying to access array offset on value of type bool in /customers/d/4/2/carnemalm.se/httpd.www/wp-content/plugins/supreme-modules-pro-for-divi/includes/modules/MasonryGallery/MasonryGallery.php on line 378 Warning: Trying to access array offset on value of type bool in /customers/d/4/2/carnemalm.se/httpd.www/wp-content/plugins/supreme-modules-pro-for-divi/includes/modules/MasonryGallery/MasonryGallery.php on line 425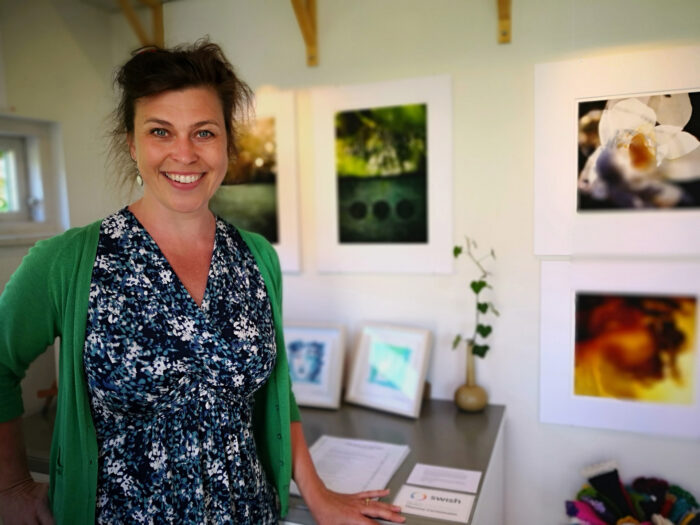 Welcome
Therese Carnemalm was born and raised in Malmö, which is Sweden's third biggest city. She has worked as a designer and artist for about 35 years. Intuition and curiosity are the driving forces in her work. Themes and ideas can be transformed into various expressions both in 2D and 3D as well as through different types of medium, such as watercolours, acrylic paint, pencils or collage techniques. A title of a picture can be the start of a story and the first step into the picture. Another can awaken emotions inside of you and open a deeper understanding of the piece.
If you are interested in any work of art or comissioned design, please contact Therese via mail or mobile. You are also welcome to book a visit at the studio in Malmö.
Thanks for your visit!